My name is Daniel and I am originally from Vigo (Galicia), although I was adopted by Madrid a long time ago; as the saying goes, although I love to travel and I recognize that there are sublime places in the world, life is already "from Madrid to heaven" (a very typical phrase among the people of Madrid that means "I will not leave Madrid until I die"). Here I have lived more than half of my life and here I will live, God willing, the rest of it.
Years ago I started a project of tourist and leisure experiences, first it was the segways, then came the bicycles, the excursions to Toledo and Segovia, the tailor-made experiences for companies, etc. All kinds of experiences in the city! This project is today one of the references of the Madrid tourist sector and is called Wonder Tours. Here, you can find numerous ways to walk, cycle, taste, caress, jog, interact and contemplate the city of Madrid and its surroundings.
Now I present you Wonder Apartments, a set of apartments carefully prepared to make you feel at home, in the heart of the city, as I would like. From the materials, to the decoration and the attention will be ⭐⭐⭐⭐⭐, so that you feel at home, that is our main objective! We are located just a few hundred metres from the city centre, Puerta del Sol, Plaza Mayor, Mercado de San Miguel and a few steps from the Royal Palace, the maximum reference and a must if you are coming to Madrid for the first time.
We hope to see you here soon, thanks in advance for your confidence,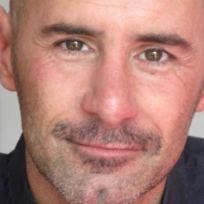 Daniel Ouro